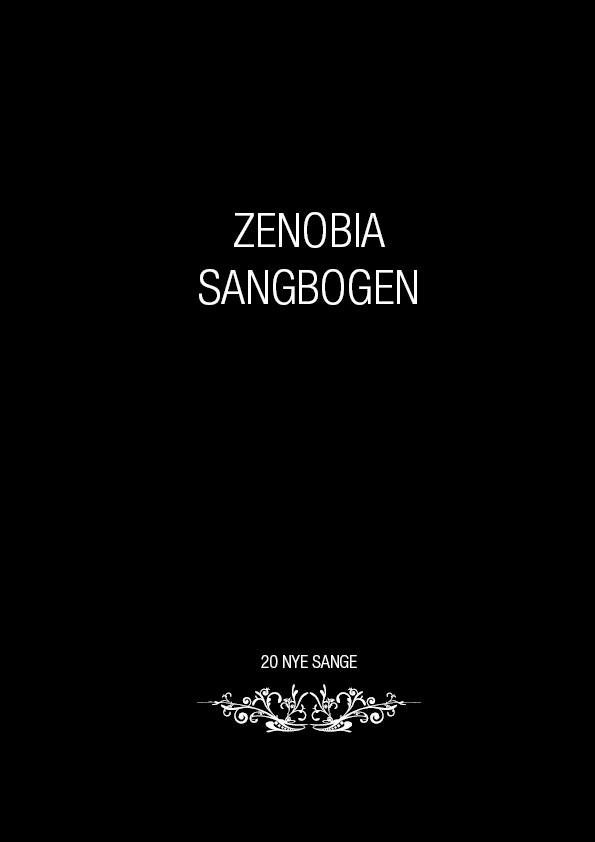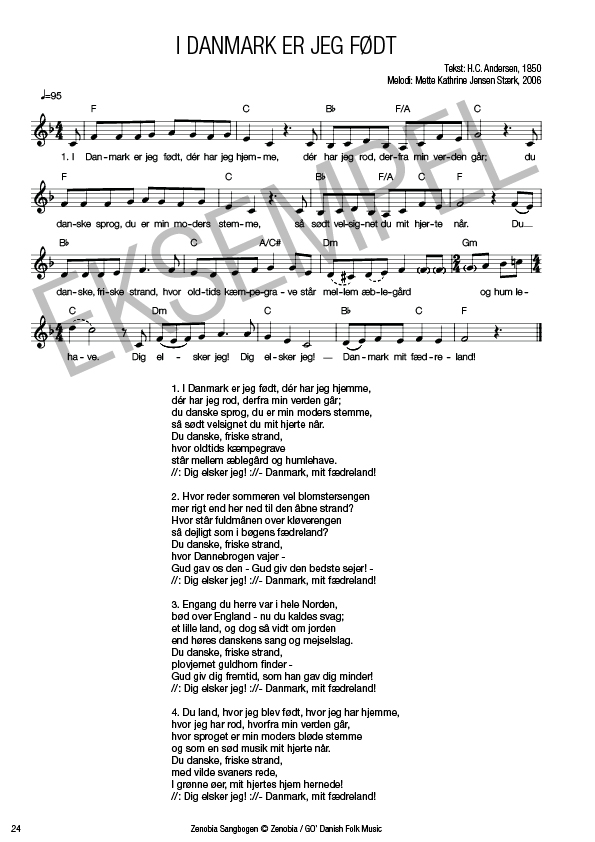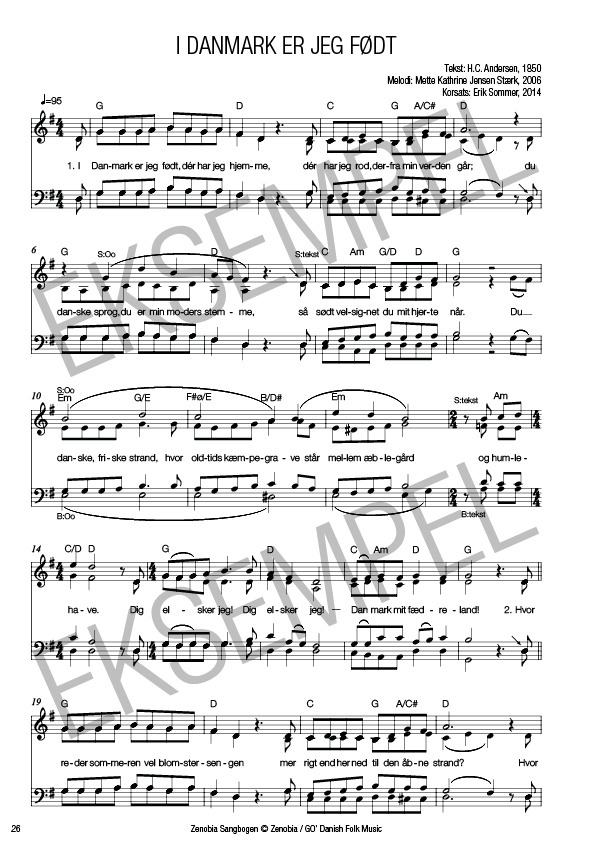 Click on the image to see examples of sheet music.
Released in 2017 by GO' Danish Folk Music
Zenobia Sangbogen (Zenobia Song Book)
During the ten years that we have toured and played with Zenobia, we have often been asked for the sheet music to our songs. We since placed the sheet music on our home page, where it was free and at the public's disposal to download. We were so thrilled to see the number of downloads increase year after year. A few years back when the number of downloads had reached several thousand of the most popular pieces, it became clear to us that there was a craving for a publication of the extensive collection of music that Zenobia had produced in its ten years together.
A lot of consideration and reflection followed and the final result is the 'Zenobia Song Book' with new songs and arrangements. The song book's publication meshed with the recording of our fourth album 'Blot en Ild' (Merely a Fire), where a substantial number of those songs are printed for the public for the first time.
During the ten years we have worked at interpreting Danish songs – new as old – through the concerts we have played, we have also created a number of choir workshops. Our work on choir workshops led to wonderful collaboration with Erik Sommer, who worked with us on our arrangements for choir pieces. It was therefore only natural to seek Erik's skills when publishing the Zenobia Song Book. He was so generous in putting his knowledge and competence at our disposal. The 'Zenobia Song Book' thus contains notes with the melodies, chords and lyrics, and also three or four part arrangements for most of the songs.
Our desired goal in publishing this song book was to give the songs a life outside of that we use them for and to support the heartfelt interest we have experienced through the years, but also because we as musicians within the Danish singing tradition find it imperative, in our own humble way, to try to contribute to keeping these traditions alive and not letting them become an antiquated unnecessary ritual. The songs are to be used – during your ordinary day and at parties – and we hope, they will find voice at the dinner table, gatherings of friends and family, song evenings and to add new flavours to choir selections.
BLOT EN ILD?
BÆNKMANDENS GÅDE
DE TUSINDE KLODER
DEN DANSKE SANG
DØBER, SANGER, KNÆGTE, FLAMMER
EN ROSE OG EN TJØRN
ENSOMME ÆBLERS LAND
GALE ONSDAG
I DANMARK ER JEG FØDT
I VINTERMØRKETS HAL
I ØSTEN STIGER SOLEN OP
KORT ER JORDEN NU MIN SLÆGT
KÆRLIGHEDSBUD; KÆRLIGHEDSTRANG
MIDNAT
MIDSOMMERVISEN
MÆT AF DAGE
SANGEN
SOMMERSANG OM VALMUER
SPROGØ
VUGGEVISE